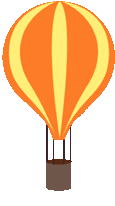 Emmeline Thistle, a dirt-scratcher's daughter, has escaped death twice--first on the night she was born, and second, on the day her entire village was swept away by flood. Left with nothing and no one, Emmeline discovers her rare and mysterious ability, she can churn cream into chocolate, a delicacy more precious than gold.

Suddenly, the most unwanted girl in Anglund is desired by all. But Emmeline wants only one--Owen Oak, a dairyman's son, whose slow smiles and lingering glances tempt her to believe she might someday be loved for herself. Others, however, will stop at nothing to use her gift for their own gains, no matter what the cost to Emmeline.

Magic and romance entwine in this fantastical world where true love and chocolate conquer all.
A Fairy tale for Suzanne's older readers, ages 12 and up.
--YALSA's 2013 Best Fiction for Young Adults List

-- 2012 Cybils Master List/Fantasy and Sciece Fiction Category

"Selfors (Mad Love) offers a delightful spin on classic fairy tales in a story that's part "The Ugly Duckling," part "Rumpelstiltskin." Emmeline Thistle was born a dirt-scratcher's daughter in the village of Root. Because of her curled foot, she was left to die as a baby. However, Emmeline survived, protected by the local cows, and she gained a strong connection to the animals as a result. After Emmeline's father is rounded up to fight in a war, she almost drowns in a flood and is saved yet again by the cows, as well as a dairyman's son, Owen Oak. With Owen, Emmeline discovers she can churn cream into chocolate, a delicacy long gone from the kingdom of Anglund. This magical ability makes Emmeline highly sought after, but she has plans of her own. Selfors's story line initially comes across as chaotic, but the pacing is strong, and the elements of her tale fall into place in a logical and entirely satisfying manner. An exhilarating, romantic, and frequently funny story of self-discovery."
-- Publisher's Weekly (Starred Review)
"Suzanne Selfors has created a classic fairy tale with a fresh feel. The realistic storytelling makes readers feel like they are part of the action, while still creating a fantasy atmosphere. The characters are three-dimensional, and typical fairy tale elements are incorporated, such as magic, castles, and a wicked queen. The narrative is told in alternating points of view of the two lead characters, giving it broad appeal and helping hold readers' interest. Selfors does a fantastic job of creating a world in which readers will believe, yet whisks them away to delicious daydreams."-- VOYA
"This original tale is as delicious as a bar of creamy milk chocolate. While the faux-medieval-England setting and magical trappings will draw in the folks who love historical fiction and folkloric fantasy, the story also has some contemporary sensibility ( spoiler deleted ) that will appeal to teens who like their fiction more modern. The twists and turns of the quick-paced plot and the dynamic cast will keep readers involved right to the end of this appetizing adventure."-- Bulletin of the Center for Children's Books
"This sweet fairy tale takes readers to an imagined kingdom where there is no justice - and no chocolate, either...The story's emphasis on freedom, or the lack thereof, and themes supporting equality stand out. With its attractive characters, especially dual narrators Emmeline and Owen, this novel has a power to charm."-- Kirkus Reviews

"With a The Princess Bride feel and a hard-won happily ever after, this perky fairy tale will strike a chord with fans of Ella Enchanted and Robin McKinley. Alternating points of view keep things interesting, and an ugly duckling protagonist is well worth rooting for. A sweet, slow-blooming romance completes the traditional Grimm arc nicely."
4 Stars-- Romantic Times

This title mixes several fairy tale traditions into one entertaining novel. Recommended.
-- Library Media Connection (Terry Day, Ed.D. Candidate, University of Missouri, St. Louis, Missouri)


Originally Published by Walker Books for Young Readers.

New Edition published in 2019.
​
​