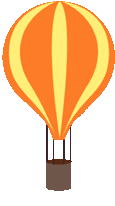 "It is often a little voice that speaks with more wisdom than a big booming voice."
Everything changes when ten-year-old Isabelle discovers that she is the heir to Fortune's Farm, a wondrous place where the last vestiges of magic grow. For as long as she can remember, she's longed to escape her home in Runny Cove, a village where it never stops raining, and where she is forced to work at Mr. Supreme's Umbrella Factory.

Journeying across the ocean, Isabelle finds a sunny new home filled with magical delights, including Curative Cherry trees that can heal all kinds of sickness, and Floating Fronds that make you fly. But when Isabelle feels the call to return to Runny Cove and use the magic of the farm to stop the rain, her loyalty is put to the test. How can she choose between her blood kin and the family of friends she left behind?

About the Illustrator for the original edition.
Catia Chien, who illustrated To Catch a Mermaid, is back with more of her unique and quirky black and white illustrations.

"I loved illustrating the interior illustrations for Fortune's Magic Farm because I love Suzanne's story. I'm a fan of strong intuitive characters, nature and magical realism. Fortune's Magic Farm had all those elements and more, it was a dream to illustrate!"

Visit Catia at www.catiachien.com


--Nominated for the 2012-2013 Florida Sunshine State Young Reader's Award
--Nominated for the William Allen White Award
--2009 Austin Waldorf Children's Choice Award, Gold Medal in the 3rd/4th grade category
"Fortune's Magic Farm is a love apple for all readers, delicious and magical."-- Grace Lin, Newbery Honor author
"This quirky book -- Isabelle's "pets" include a barnacle, slugs and potato bugs -- is full of silly songs and vivid secondary characters."-- The Seattle Times, Recommended Summer Read

Roald Dahl was a troublemaker. Did he really have to be so original? So interesting? Did his books have to fall into such a distinctive age range? And did he have to be the kind of author that would inspire parents to come up to reference desks across the country asking desperately, "My kid only reads Roald Dahl. What do you have that's just like him?" Honey, you are barking up the wrong tree if you think that anyone could replicate Dahl's style. He was one of those rare authors to tread the line between early chapter books and older novels. His sense of fun was light-hearted and impossible to copy. Few authors have ever come close to being compared to Dahl, and nobody has his distinctive flavor. One of the very few authors to do so would have to be Suzanne Selfors. She doesn't really have that streak of darkness that was so distinctly Dahlian, but she certainly knows how to tell a story and tell it well. Slugs and marmots. Magical apples and dastardly foes. "Fortune's Magic Farm" follows hot on the heels of Selfors' last novel "To Catch a Mermaid" and shares that book's gleeful storytelling and delightful characters. A pure pleasure to read, for child and adult alike.
-- Elizabeth Bird, Children's Librarian, New York City Public Library

Selfors' tight writing, steady pace, and well-crafted plot make these 260-plus pages easy to gulp down in one sitting. Isabelle is an intrepid and sympathetic heroine and kids will relate to her initial powerlessness in the face of miserable servitude and cheer for her eventaul victory. Isabelle's troubles are simply but powerfully expressed but plentiful doses of piquant humor ("Mama Lu's eyes popped even wider than the time she had found a family of slugs vacationing in her whipped cheese spread") keep things from getting too dark. Hand this to fans of Eva Ibbotson, to kids who like their magic with some meat to it, and to adults who want a fabulous readaloud.-- Bulletin of the Center for Children's Literature, April 23, 09.

Placing an indomitable character in situations as bleak as they are absurd, Suzanne Selfors has written a darkly comic adventure in the tradition of Roald Dahl. Though much of Fortune's Magic Farm focuses on Isabelle learning about herself, she also discovers the wonders of the world around her. Her delight in simple pleasures that she has previously been denied, such as a piece of fruit or the warmth of sunshine, is charming. When viewed through Isabelle's eyes, even the smallest happiness becomes a marvel.-- Junior Library Guild

Interspersed throughout this droll, plot-driven story are Isabelle's comical songs and Chien's spot illustrations. Newly confident readers will cozy up to the tale's quirky characters and enjoy the many twists and turns of this magical adventure.-- Kirkus

This is a great new fantasy title, Isabelle is a very likeable character, and readers will cheer for her success. The villains of the piece, Mr. Supreme and boardinghouse owner Mama Lu, are deliciously villainous, and readers will delight in their downfalls. This is a great follow up for readers who loved Lemony Snicket, but this time, they might actually get a happy ending. A great addition to all collections.
-- Reviewer: Sharon Oliver, CHILDREN'S LITERATURE

...the beautiful writing, quirky characters, and an imaginative plot that slowly unfolds make this a good choice, showing how one little girl can use her spirit to save the world."
-- Booklist (March 15, 2009 issue)

Readers will cheer for Isabelle throughout the story and despise Mr. Supreme and Mama Lu, the despicable owner of the boardinghouse.-- School Library Journal

This little book absolutely impressed me with its well-written story and deceivingly simple text that stirs up a wealth of emotion in spite of oneself. Reminiscent of novels by storytelling master Roald Dahl, this book draws young readers through steely gray sadness only to come out in a wash of color and happiness at the story's conclusion.
-- Allison Fraclose, TeensReadToo.com