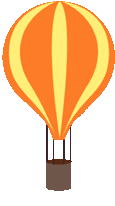 Boom Broom thinks his life can't get any worse. Ever since his mother was swept away by a twister, his father has been locked in the attic, leaving twelve-year old Boom to care for his little sister Mertyle. Low on money, Boom brings home a feisty, seaweed-covered fish from the reject seafood bucket by the docks. But when the seaweed parts, Boom and Mertyle find that their supper is actually a foul-tempered merbaby.

Boom wants to use the creature to get rich, but Mertyle won't hear of it. She loves the mud-scented baby and wants to keep it for herself. But when strange things begin to happen, Boom is afraid they might be cursed! With the help of their Viking housekeeper, Halvor, and his secret society, Boom and his sister set off to find the home of the merfolk, in search of a cure. To Catch a Mermaid is a whimsical fantasy adventure reminiscent of Eva Ibbotson and Roald Dahl.

Catia Chien was born and raised in Brazil where she befriended wild macaws, monkeys, and neighborhood dogs. As a kid she dreamed of being a zoologist or biologist, but as life would have it she became neither and ended up pursuing art instead. Today she works as a full-time illustrator, creating paintings for children's books, comics, gallery shows and her web store. She can sometimes be seen riding her much-loved vintage yellow bicycle.
"When I read Suzanne's manuscript,
I instantly fell for the characters and
was taken by how cinematic the story
was. So this made it really fun and
easy for me to dive right into it and
begin illustrating."
Please visit Catia at
--Received a Junior Library Guild Award
--2007 Golden Fuse Award for Best Boy Name (Boom Broom)
--Fuse #8's Best Children's Books of 2007
"To Catch a Mermaid is a delight. Suzanne Selfors knows just how to balance weird happenings with likable, believable characters. The story of the very unfortunate and very funny Broom family will appeal to anyone who likes humor, surprises, a dash of sadness, and merbabies with killer teeth. Irresistible."--Jeanne DuPrau, author of City of Ember

"...an assured debut...Featuring some outlandishly funny characters (among them the villainous, big-butted principal Mrs. Prunewallop and Halvor, the family cook who models himself on Erik the Red), Selfors's adventure also subtly explores serious themes like grief, adversity and misfortune. In a nutshell--or, more fittingly, a conch shell--her nimble fantasy is about Boom's journey of self-discovery and the feeling that comes from achieving a seemingly unreachable goal."-- Publisher's Weekly

"Reminsicent of Dahl, Ibbotson and Snicket."-- Kirkus

"This amusing story has lots of kid appeal. Selfors has conjured up great characters and settings, and her narrative voice never falters. Though a sequel would not be surprising, this book stands well enough on its own. It's sure to be a hit with any reader searching for something funny."-- School Library Journal, Elizabeth Bird, New York Public Library

"The magic is wonderfully, classically unpredictable, the giggles are plentiful, and the analogies are kid-friendly. Smudgy black-and-white illustrations provide an enticing snapshot of the comedy to come and preface short, cliffhanger chapters that make this a good candidate for sharing in installments aloud or alone before bedtime, or for breezing through in the daylight hours. Readers will commiserate, chuckle, and cheer as Boom navigates his own series of unfortunate events."
-- The Bulletin of the Center for Children's Books

"This is a silly and sweet tale of love and legends, with lots of funny twists before the story's happy ending."
-- Washington Post, Book of the Week

"Reminiscent of Roald Dahl's original and quirky stories, To Catch a Mermaid is a whimsical fantasy that will keep readers entertained until the last page."-- Politics & Prose Bookstore, Children's Book of the Week

"This is a light-hearted, middle grade reader but below the fantasy the story addresses the painful loss of a parent. Boom is a character to admire as he pushes forward when others in his family are paralyzed by their loss. I give Selfors great credit for the direction of the story. She surprised me with the ending which made the story richer and more meaningful. All in all, a fun and very satisfying read."-- The Book Moot
Erik the Red (Kol Medina) and Erik the Black (George Shannon), characters from Suzanne's novel, came to life at Eagle Harbor Books.
Local actors rehearsing for the launch party reading. From left, Henry Lant (Boom), Isabelle Ranson (Mertyle), Suzanne, and Ron Milton (The Sea Captain).
Anna Backer of Lake Forest, Illinois, created a To Catch a Mermaid puppet show for her book report project.
Renee King and her beautiful family chose Bainbridge Island for their family vacation after reading, To Catch a Mermaid.
Published by Little, Brown and Company
ISBN-10: 0-316-01816-3
ISBN-13: 978-0-316-01816-6
Hardback Published Sept. 07
Paperback Published 2008