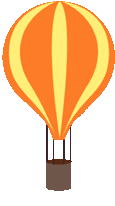 The Smells Like Dog Series
Book One
Meet Homer Pudding, an ordinary farmboy who's got big dreams to be a famous treasure-hunter. When he inherits a droopy dog with no sense of smell, could treasure be even closer than Homer imagined?
No dogs die in this book!
Book Two
When Homer receives a note with the initials L.O.S.T., he knows his moment has arrived. It's time to meet the memebers of the Society of Legends, Objects, Secrets and Treasures. And time for a dangerous quest.
No dogs die in this book!
Book Three
When Homer's frenemy, Lorelei, forms an evil treasure-hunting organization called FOUND, Homer and Dog must decide whether to work with her or against her in pursuit of some coveted pirate booty. Adventure abounds!
No dogs die in this book!
Suzanne waits for the Cue
Gabriel the sound guy and Larry the Producer
SMELLS LIKE DOG:
--Nominated for the 2013-2014 Golden Sower Award
-- An ALAN Pick, March 2010 (Assembly on Literature for Adolescents)
-- 2010 Notable Children's Book, Smithsonian Magazine
-- A Scholastic Bookfair Featured Book
"Selfors offers up an adventure tale that features a humorous, high-stakes mystery and a lovable hero. ...Peppered with funny dialogue, this joyous romp is a page-turning adventure that will appeal to enthusiastic and reluctant readers alike." -- Kirkus, Starred Review
"Join a delightful band of misfits on a rollicking adventure that centers on a dog that can't smell and treasure hunting...Full of fantasy, fun and humorous dialogue, this will attract dog lovers, mystery enthusiasts, adventure addicts, and reluctant readers. A thoroughly enjoyable read." -- VOYA, June 2010 issue
"Fans who enjoy the editorializing and over-the-top humor in Wendelin Van Draanen's Gecko and Sticky series will take pleasure in this misfit duo's quirky adventures." -- Booklist
"A whimsical narration and sometimes comical dialogue add a light touch." -- School Library Journal
"The author promises that this will not be another 'dead dog story.' And indeed it is not; it is a delightful whimsical book that will appeal to boys and girls and is a perfect classroom read aloud. The first-person narrator deftly weaves in the definition of words and maintains a humorous tone. Selfors' plot contains plenty of near misses, evil characters, whacky inventions, and carnivorous tortoises to capture and hold young readers' attentions. There is even a lost love re-united." -- Lottie Waggoner for ALAN's Picks, March 2010 (Assembly on Literature for Adolescents)
"Full of mystery, action, adventure, suspense and lots of laughs, this novel is spot-on." -- The Times Herald"
"If you like books by Lemony Snicket or Roald Dahl, this series is for you." -- Statesman Journal
SMELLS LIKE TREASURE:
--A Best Book of 2011 award by School Library Journal
"A funny, suspensful adventure that stretches the borders of readers' imaginations."-- School Library Journal, Starred Review

"The suspense of the challenge will keep readers turning the pages. Fans will love Homer and Dog's return."-- VOYA: August 2011

"It is the perfect balance of humor, peril, sadness, excitement and adventure."-- Time Magazine's Time For Kids
"There is plenty of rip-roaring fun here; fans will applaud Homer and Dog's return.-- Kirkus Reviews
"Quirky characters and over-the-top humor"-- Booklist
"A truly fun read."-- Seattle's Child Magazine
Recommended read by Dog Fancy Magazine
Book One: Smells Like Dog
ISBN: 978-0-316-04397-7
Publisher: Little, Brown Books for Young Readers
Hardcover Publication: 2010
Paperback Publication: April 2011
Pages: 360
Book Two: Smells Like Treasure
ISBN: 978-0-316-04402-8
Publisher: Little, Brown Books for Young Readers
Hardback Publication: 2011
Paperback Publication: April 2012
Pages: 407
Book Three: Smells Like Pirates
ISBN: 978-0-316-20595-5
Publisher: Little, Brown Books for Young Readers
Hardback Publication: 2012
Paperback Publication: Sept. 2013
Pages: 370