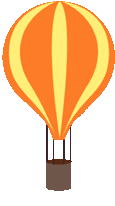 Heading 4
Suzanne is scheduling in-person and virtual visits for the 2023-24 school year. Please scroll down for more information.
PRESENTING: THE STORY OF A BOOK
​
You and your students have just read a book and you loved it! You do some research about the author and her inspiration but a big mystery remains - How does it actually happen? How does a spark of an idea become the physical book we hold in our hands?
​
With lots of props and images, Suzanne will take you behind the scenes of one of her books. (You choose which one.) From the magical moment when the idea takes roots to the moment when the finished books arrive in stores, it's a journey fraught with rejection, misery, elation, triumph, laughter and tears - it's all the stuff of great drama!
​
Secrets will be revealed: Which covers does Suzanne love and which covers does she hate? How many people does it take to create a book and why are most of them so far away? Is writing always fun or does it sometimes break her heart? What happens when another country wants to publish her book but she can't speak the language?
​
And why, after going through the process thirty-four times, does Suzanne still say that it's the best job in the world?
​
"After your visit, I went to lunch and wrote my own story." Logan, 3rd grade.
​
"Everyone loved that you made the day so personal and that the kids could see themselves as writers just like you!" Laura Berry, Newcastle Librarian
​
"Both you and your presentation exceeded my expectations. It is a rare combination to find that the person behind the books one loves is as endearing in person as one might wish." Deanna Barber, St. John's Librarian.
School Visit Rates
have not changed.
​
$500
One presentation (50-55 minutes) and book signing time.
​
$900
Two presentations (50-55 minutes) and book signing time
​
$1,200
Two presentations (50-55 minutes), extra time with a special group, and book signing time
​
$2,000 THE BIG DAY
Suzanne will spend the entire day at your school. Three presentations, lunch with the kiddos, meet with a special group and book signing time.
​
Out-of-state visits (Not WA) or those requiring a long drive time or airplane travel will add travel costs.
​
Virtual visits are an easy way to connect your students with an author. Suzanne Skypes with classrooms all over the world!
​
20 Minute Visit - Free, as long as your students have read at least one of Suzanne's books and you are willing to give your students an order form for personalized, signed books. (Order form supplied by Suzanne's local bookstore and books are shipped directly to your classroom. No minimum required on the orders)
​
40 Minute Visit - $200. Same details as above.

"The Skype with us was so exciting my head was about to pop off!"
Connor, 4th Grade
To inquire about a Virtual Visit, please fill out the form below.