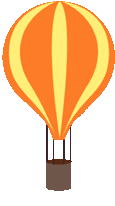 Leilani is planning to host the best sleepover in the history of the world. But her grandmother accidentally sends the invitations to the "do NOT invite" list and now Leilani is stuck hosting a group of kids she can't stand. This is sure to be the worst sleepover in the history of the world.
Or...maybe the unexpected will happen.
Scroll down this page to find:
​
WA STATE BOOK AWARD FINALIST 2019
​
"It was a wonderful story about true friendship and I hope more people enjoy it when it come out." ANNALISE P. (ten years old)
​
"With the right balance of tension and humor, Selfors's writing perfectly captures the tone of teenage angst and the struggle to fit in. Also of note is the theme of selective mutism which plays a large role. Through her retelling of Stone Soup, Selfors reinforces the importance of kindness and manners by crafting a tale of inclusivity, acceptance, and cooperation in a way that never feels heavy-handed or forced. VERDICT A delightfully funny, relatable tale for anyone struggling to fit in. A plus for fiction collections." REBECCA GUEORGUIEV, New York Public Library
​
"It's no surprise that Suzanne Selfors has done it again. This sleepover has all of my favorite ingredients for a good read - humor, heart and a little adventure What a sweet celebration of friendship and culture. I'm so charmed by the lovable oddballs in this story and their quest for friendship. I didn't want this sleepover to end!" KIM BAKER, author of Pickle
​
"This new spin of the classic tale of 'Stone Soup' with a Hawaiian twist is heartwarming and important. Everyone is fighting a battle that you might not know about. Wish Upon a Sleepover brings this notion to middle grade readers in a beautiful story that will help them grasp the idea that acceptance and understanding are very important qualities." MADISON DUCKWORK, Liberty Bay Books
​
"It's impossible not to cheer for these unlikely heroes as they band together to search for special ingredients, battle secret fears, and in the end, make a wish so perfect, it just might inspire a generation of kids to whip up their own batch of sleepover soup. This book is a page-turning delight: fresh and funny and so full of heart I couldn't put it down." SARA NICKERSON, The Secret of Blueberries, Brothers, Moose and Me
​
"Featuring a diverse cast and touching on issues of friendship, loneliness, and anxiety, this modern version of Stone Soup is sure to be a crowd-pleaser and help ease the fears of transition and friendship that come with changes in middle school." SARAH BEAN THOMPSON, Booklist
​
"Chock full of quirky details, this inventively diverse story with its hat-tip to 'Stone Soup' has ingredients that vivify a familiar premise and make for a light-hearted, affirming read." THE BULLETIN of the CENTER for CHILDREN'S BOOKS
​
"A book to steal your heart!" Maureen McQuerry, Before, Between and After.