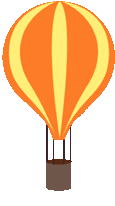 ​
Lola is not an ordinary wombat. Unlike her family and neighbors, who prefer peace and quiet, Lola asks questions - lots of them. And she sneaks out of the burrow during the day, when she's supposed to be sleeping.
Sometimes curiosity is a dangerous thing, but sometimes it is the very thing that sets one off on the journey of a lifetime - a journey to save an entire kingdom!
• About the co-author
• Letters and Photos
• Buy the Book
Starred Review from Booklist.
A page-turner that still manages to impart lessons in the joy of unexpected friendships, the strength of familial bonds, and the satisfaction that can come from embracing your truest self."
​
Starred Review from Kirkus.
"A young wombat faces danger and uncertainty in this anthropomorphic animal fantasy.
Lola, a wombat joey, lives in the Northern Forest with her wombat parents. But unlike other wombats, Lola loves to talk and is not content with the quiet, stable life of foraging during the night and sleeping during the day. One day, sneaking out of her burrow home to explore, she encounters a messenger-platypus who delivers to her a secret message—but Lola has no idea what it means. Heading back to the burrow, Lola is horrified to discover that Tassie devils have rounded up all the wombats and are carrying them off in a large cage. Lola sees her parents through the bars, and her mother tells her to "Find your uncle!" before they are taken away. As Lola sets off for the royal city of Dore to look for her uncle, she befriends Melvin, a fastidious rat, and Blue, a baby penguin—sterling secondary characters whose quirky personalities add lively originality and exquisite freshness to the story. In the best hero's-journey way, Lola confronts her fears and learns her strengths. The richly imagined, tightly woven, and deliciously nuanced plot is inhabited by animals that live in the real world of Tasmania, and readers will also discover echidnas, pygmy possums, and swamp water rats as they go.
Engrossing and engaging—a fabulous hero's quest.
​
Blurb from Bobbie Byron, author of Dog's Way Home and Stay. "Move over Redwall and Watership Down. There's a new classic in town!"
​
Blurb from Eliot Schrefer, author of The Lost Rain Forest series. "I would go live in a swamp if it meant I got to spend more time with this endearing and heroic cast of characters. You'll root hard for Lola and her unforgettable animal friends."
Junior Library Guild Selection
Walker Ranson, Suzanne's son, is the co-author of Braver: A Wombat's Tale. Walker also works as a bookseller at Liberty Bay Books.
You can find out more about him at his website, WALKERRANSON.COM
​