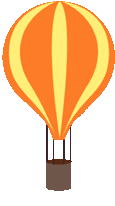 A funny new series about a dog who thinks he's a superhero and a guinea pig who thinks he's an evil genius.
•

Watch the Videos
• Educator Guide
• Meet the Illustrator
Barbara Fisinger is the uber-talented artist who brings Wedgie and Gizmo to life with her adorable drawings.
Barbara's favorite character is Wedgie because he's silly, he loves to eat, and he loves everyone. "If everyone would be like Wedgie, the world would be a better place."
Her favorite snack while she's creating is...CHOCOLATE!
Barbara lives in Germany with her fat cat, Flora.
​
Book One
Meet Wedgie, a corgi who believes he's a superhero, and Gizmo, a guinea pig who thinks he's an evil genius, intent on taking over the world. But will his arch nemesis, Thorgi, get in his way?
Book Two
There's a new pet in town and she's getting all the attention. How far will Gizmo go in his attempts to thwart Thorgi and the new sidekick, Pinkie the Toof?
Book Three
It's time for a family vacation, but camping with Wedgie and Gizmo is anything but relaxing. Can Gizmo recruit the wild forest critters into his horde? Will Wedgie catch the annoying little squirrels? And who is that stowaway in Gizmo's cage?
Winner of the 2020 Sunshine State Young Readers Award
Winner of the 2018 Maryland Blue Crab Award
Winner of the 2018 denise McCoy Legacy Award
Winner of the 2017 Cybils Award (Chapter Book Category)
Finalist WA State Book Award 2018
2018 ALA Notable Recording For Children
An Audie Finalist
Junior Library Guild Award for Book #1
Junior Library Guild Award for Book #2
2018-19 Texas Bluebonnet Award List
2018-19 Horned Toad Tales List
2018-19 Utah Beehive Award List
2019-20 Louisiana Reader's Choice Awards
North Carolina's Battle of The Books
An Amazon Most Anticipated Book
Pennsylvania Young Readers Choice Award
2021 Nutmeg Book Award List
​
​
"Keeps you in stitches from cover to cover. A delightfully fun read!" DAN SANTAT, CALDECOTT AWARD WINNING ILLUSTRATOR
​
"Readers will love Wedgie and Gizmo's distinct and hilarious voices and Barbara Fisinger's adorable and eye-catching illustrations!" JOHN SCHUMACHER, (MR. SCHU) AMBASSADOR FOR SCHOOL LIBRARIES
​
"Comical illustrations and lighthearted text combine to captivate middle grade readers as a guinea pig evil genius and a corgi canine superhero match wits and win readers' hearts." MARY BURKEY, IDEPENDENT LIBRARY CONSULTANT,BOOKLIST READER
​
"Selfors has written a hilarious tale of two families becoming one -from the point of view of the pets. This peek into the secret lives of pets will be irresistible to animal-loving early readers." TEGAN TIGANI, CHILDREN'S BOOK BUYER, QUEEN ANNE BOOK COMPANY
​
"I truly adored this book! It's super and genius...and not a bit evil. The author is a hero! Who will win out in the rivalry between this cagey Cavy and cape-wearing Corgi? The reader!" STARR LATRONICA, DIRECTOR BROOKS MEMORIAL LIBRARY
​
"This first installment is great for one-on-one sharing or independent reading." School Library Journal, Shana Morales
"A delightfully comedic look at the chaos that is family life." Bulletin of the Center for Children's Books
Above, Lily and her corgi, Juno, her guinea pigs,
Percy and Tutu, and her gecko, Gizmo.
Spot was the inspiration for Gizmo.
Papoose likes to play
tug-a-war.
Another piggy named Gizmo!
Ella and her piggy named Gizmo!
10-year-old Riley sent her cute drawing.
Jake is the classroom pet in Ms. Klier's 3rd grade class at Ridgewood Elementary, Ohio. He helped students hatch ducklings this spring.