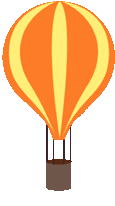 Seventeen-year-old Mimi Wallingford, of the Broadway Wallingfords, has a life most girls can only dream of—complete with the starring role in her family's production of Romeo and Juliet. But acting is not her dream, and she's fighting for the right to trade her script for a scalpel and become a doctor.

Fourteen-year-old Juliet Capulet, of the Verona Capulets, has lived a lonely life—imprisoned by the feud that consumes her family and by her iron-fisted mother's forcing her into an unwanted marriage. She will do anything to avoid her betrothed, even if it requires faking a boil on her bottom—or something more dangerous.

During the play's final performance, Mimi's wish to get away actually comes true when she and her heartthrob costar, Troy Summer, are magically transported into Shakespeare's Verona. Now that she knows the real Juliet, Mimi doesn't want to stand by and allow the play to reach its tragic end. But if saving her new friend means changing the ending of the greatest love story of all time, will she and Troy ever make it back to Broadway?
At age 14 I was cast as Mercutio in a summer stock production of Romeo & Juliet. Yes, that's me in the tights and beard. Aside from the fact that I had to memorize two very long monologues, I loved every minute of it. I learned how to stagefight and, best of all, I got stabbed in the heart every night and died onstage. I milked that death scene for as long as I could, groaning and gasping until my final line: A plague on both your houses. They have made worm's meat of me!
At the time, I just happened to be the same age as the Bard's young lovers. I've no doubt that that experience is why Romeo & Juliet has always been my favorite Shakespearean play."
--Original manuscript added to the Ted Hipple Collection of Young Adult LIterature at University of Southern Florida
-- A 2010 International Reading Association Young Adult Choice
-- Named a March 2008 Teen Girl Reads title.
-- A selected title of AARP's "Books for Grandparents."
-- Favorite Teen Book List, Palm Beach County Libraries, Florida
-- Summer Book Pick, Springfield Greene County Libraries, Missouri
-- Included in Bank Street College's 100th anniversary edition of The Best Children's Books of the Year list.
-- An ALA/2010 Popular Paperback for Young Adults

"Selfors injects an angst-ridden 17-year-old Manhattan actress into Shakespeare's star-crossed romance, yielding hilarious and often very clever results."-- Publisher's Weekly, starred review

"Absorbing, exciting and useful for teachers too."-- Kirkus Reviews

"...the dialogue is lively, and fans of other contemporary Shakespeare retellings, such as Sharon Draper's Romiette and Julio, may enjoy this."-- Booklist

"The book will appeal to fans of historical fiction, time travel, adventure, and love stories. It also spans a large age range; "twelve and up" really does apply here. The clever cover will make this one jump off displays, and it will be easy to booktalk."-- Alice F. Stern, VOYA Journal
"Selfors has managed to combine the struggles of one teens life and the story of Romeo and Juliet in one fabulous book. This is a story in Shakespearean proportions."
-- New Rockford Public Library
ISBN-10: 0-8027-9831-4
ISBN-13: 978-0-8027-9831-2
Publisher: Walker Publishing Company
Hardback published in 2008
Paperback published in 2009
Pages: 242
Copies can be difficult to find. Search online and purchase from a used bookstore.