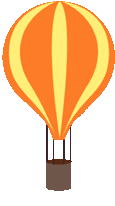 As the daughter of the bestselling Queen of Romance, life for sixteen-year-old Alice Amorous should be pretty good. But ever since her mother was secretly hospitalized for mental illness, Alice has been forced to maintain a brave front--lying to her new crush, Tony, answering fan letters, forging her mother's signature, telling the publisher that all is well. Now time is running out and so is their money. The next book is overdue and the Queen can't write it. Alice needs to deliver a new novel for her mother--and she needs to come up with one fast.
That's when she meets Errol, a strange guy claiming to be Cupid, who insists that Alice must write about his tragic romance with Psyche--the greatest love story of all time. Only, Alice doesn't believe in Cupid....
"There's a bit of mythology, a bit of romance, a bit of the paranormal, and some real-life problems, but Selfors juggles them all assuredly. Serious ideas are handled carefully, while real humor is spread throughout the whole book. This book has real charm with great depth."-- VOYA
"The daughter of a bestselling romance novelist feels forced to keep a terrible secret when her mother is hospitalized with bipolar disorder in this unique, heartfelt and fantastical romance."-- Kirkus Reviews
"Selfors is adept at making Alice a sympathetic and believable character. She keeps the pace going with the near-miss moments between Alice and her love interest, Tony. The story takes place in Seattle in the midst of a stifling, humid summer, which creates an atmosphere appropriate for Alice's situation. The story may seem like a lighthearted teen romance novel, but at moments it turns contemplative when dealing with Belinda's mental and Errol's physical illness. The author leaves readers wondering whether or not Errol is mad for believing that he is, in fact, Cupid or whether there is some magic in the world after all."-- School Library Journal

"This story adeptly touches on mental illness and its effect on a family. Selfors's proclivity for giving characters quirky names adds to an overall feeling of whimsy, and things are further enlivened by a dash of real-life romantic interest and well-meaning neighbors for the lonely, stressed-out Alice."-- Publisher's Weekly
Published in France by Bayard Jeunesse.




Translated by Simon Baril




The French title means "The Day I Met Cupid."
ISBN: 978-0-8027-2354-3
Publisher: Walker Publishing Company
Hardback Publication: Jan. 2011
Paperback Publication: Jan. 2012
Pages: 327
Walker Publishing is no longer in business and thus, Mad Love is out of print. The best way to find it is to search online and order from a used bookstore.