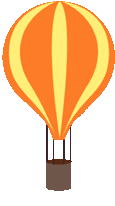 This romantic comedy from the author of Saving Juliet is good to the last drop.

When Katrina spots a homeless guy sleeping in the alley behind her grandmother's coffee shop, she leaves him a cup of coffee, a bag of chocolate-covered coffee beans, and some pastries to tide him over, never expecting this random act of kindness to turn her life upside down. The adorable vagrant, Malcolm, is actually a guardian angel on a break between missions, and now he won't leave until he can reward Katrina's selflessness by fulfilling her deepest desire. Fame and fortune seem like the obvious requests, but after two botched wishes, Malcolm knows Katrina is hiding something from him. But how can she tell him the truth, when her heart's desire has become Malcolm himself?
From Suzanne: Coffeehouse Angel takes place in the fictional town of Nordby, which I based on the real town of Poulsbo, Washington, an adorable Scandinavian village near my home.

I love Poulsbo, with its small town feel and picturesque setting. Photo 1: I wrote most of Coffeehouse Angel at Hot Shots Java, a great coffeehouse in downtown Poulsbo. Photo 2: Anna's Old World Scandinavian Coffehouse might look something like this. Photo 3: This is the Sons of Norway Hall in Poulsbo, where Katrina and Malcolm go dancing during the Winter Solstice Festival. Photo 4: Poulsbo's marina, where Katrina and Vincent hang out and watch the Christmas ships.

Many years after writing this book, I purchased the bookstore in Poulsbo.
-Original manuscript added to the Ted Hipple Collection of Young Adult Literature at University of Southern Florida
- Scholastic Book Club Bestseller
- Kids Indie Pick
- A TOP PICK FOR SUMMER READING by Viking Magazine.
- Nominated for the 2010 PNBA Book Award
- Top Nine Books of 2009: Bookworm Readers
- January Book Choice: Columbus Parent Magazine
-2009 Top Shelf List (Top twenty books chosen by the Top Shelf Fiction Committee)

"A G-rated supernatural romance with interesting twists at its neatly tied up conclusion will appeal to readers looking for light chick-lit."- School Library Journal

"A perfect coming-of-age story about a strong girl trying to find her way in life."- Jessica Palacios, Once Upon a Time Books, Montrose, CA

"This isn't a bubble gum book. Teen readers will be encouraged to discover who they are and how their actions affect the world around them, including the people they love."- St. Louis Post-Dispatch

"A light but warm story full of lovable, quirky people with realistic struggles, this book affectionately portrays the insecurity and uncertainty every young adult feels growing up, and the power of love, friendship, and community to draw out vibrant strengths and gifts each person can offer to others."- Lemuria Bookstore, Jackson, Miss.

"It's a light, heavenly read."- TeensReadToo.com

"What a great book! Romance, mystery, good and evil, grand friendships, little guys up against the big guys-it's all in there and I am so glad I chose this particular book on this particular day."- Renee Kirkpatrick, Book Buyer for Third Place Books

"This was one of those books you simply could not put down...It's a book that leaves you fulfilled but curious, the perfect mix."
- Emma Morgon, Darien Library

"Sufficient charm to get readers, steaming mug of coffee in hand, through a chilly afternoon."
- Kirkus Reviews

"Coffeehouse Angel is one of my favorite books of the year."
- Lisa Enchanting, Enchanting Reviews, 5 stars

"Bits of Scandinavian culture lace Selfors's smalltown America setting, and she ties up the loose ends nicely. Though this airy story is slow to start, the conclusion will satisfy."
- Publisher's Weekly


The word "angel" is derived from the Greek word "angellos", which means "messenger." And that's what Malcolm is, a messenger.

Some readers will see him as a guardian angel, but when I wrote him I thought of him mostly in this messenger role. And I based his physical characteristics on one of the early mythological messengers, the Greek God Hermes. Like Hermes, Malcolm wears a kilt, carries a satchel, and has winged sandals.

Published in France by Flammarion. Translated by Marie Hermet




The French title means "Iced Coffee."
ISBN: 978-0-8027-2176-1
Publisher: Walker Publishing Company
Hardback Publication: Aug 2009
Paperback Publication: Nov 2010
Pages: 276
Walker Publishing is no longer in business and thus, Coffehouse Angel has gone out of print, so it can be difficult to find. Your best chance is to search online and purchase through a used book site.